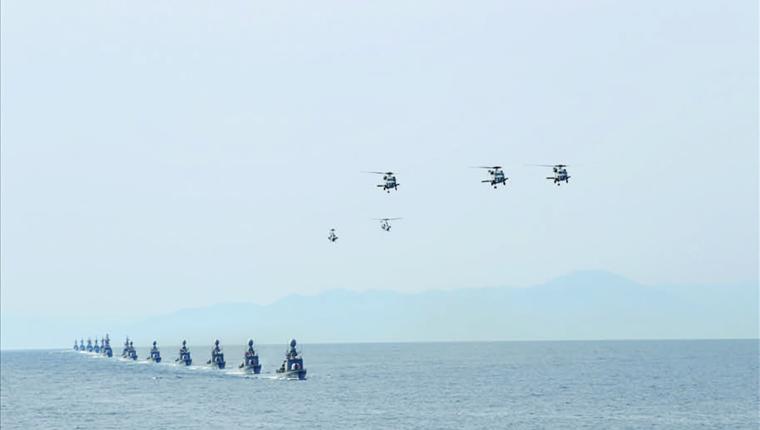 Citation
Erkeç, E. (2023). Reflections of Türkiye-Greece tension in the Islands Sea on the
Eastern Mediterranean regional security complex. BRIQ Belt & Road Initiative Quarterly, 4(2), 24-48.
Abstract
This study examines how Türkiye has made the problem in the Sea of Islands a security issue in its recent foreign policy, the policies of Türkiye and Greece towards the Eastern Mediterranean region, the attitudes of non-regional actors towards the parties, and the reflections of the tension between the two countries in the region with the Copenhagen
School's Regional Security Complex Theory (RSCT) approach and process tracking method, which has an important place in security studies. Since they are perceived as a threat to the sovereignty of Türkiye, these issues are a problem of belonging and armament of the islands in the Sea of Islands, whose status has not been determined by international
agreements. Greece's efforts to expand its territorial waters are based on the United Nations Convention on the Law of the Sea (UNCLOS), to which Türkiye is not a party. Greek policies shaped within the framework of the Seville map, and the effect of foreign actors, have created regional complex formations studied by excluding Türkiye. It is considered unacceptable for Türkiye to remain silent in the face of threats against it, to accept the demands dictated to it, and to compromise its national interests. Increasing uncertainty in the region, polarization, and the race for regional militarization bring the risk of open conflict. This situation creates a serious security threat in the Eastern Mediterranean Region Security Complex.
Keywords: Eastern Mediterranean, islands issue, militarization, Regional Security Complex Theory, security hazard