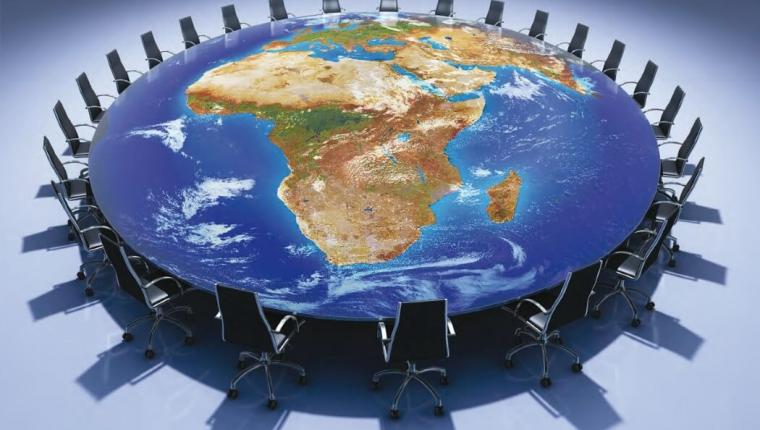 The US-centered world order is now being questioned by an increasing number of countries across the world. Major forces representing the developing world, such as the BRICS (Brazil, Russia, India, China and South Africa) bloc, Turkey and Iran, are leading this process. Within the Atlantic Alliance, moreover, the Franco-German axis and even the United Kingdom also began to display tendencies to act independently from the United States (US)
There is a growing consensus that the axis of world politics has been shifting from core to periphery countries, especially from the Atlantic to Asia in parallel with the development of multipolarity. However, as a consequence of the "Global War on Terror" doctrine implemented since September 11, 2001, dozens of countries are subjected to foreign military interventions, including Afghanistan, Iraq, Libya, and Syria. Almost all developing countries, from Africa to China, witnessed widespread terrorism rooted in ethnic separatism and religious fundamentalism. This situation finds its strongest expression in the emergence and growth of organizations such as Al-Qaeda, ISIS (Islamic State of Iraq and the Levant), Boko Haram, Al Nusra, PKK/YPG (the Kurdistan Workers' Party/the People's Protection Units), Abu Seyyaf, and ETIM (East Turkistan Islamic Movement, nowadays known as the Turkistan Islamic Party, TIP).
In the meantime, developing countries –once polarized into rival camps in the Cold War era– have exhibited strong tendencies to jointly respond to common threats during the 2000s. In the present situation, regional economic cooperation attempts are accompanied by those at security cooperation in regions such as Asia, Africa and Latin America.
International security cooperation is increasingly coming to the fore in the developing world. It is therefore no surprise that the Belt and Road Initiative lays strong emphasis on security cooperation with the aim of forging a lasting partnership of countries targeted by ethnic separatist and religious fundamentalist terrorism.
Based on the context depicted above, the Belt & Road Initiative Quarterly (BRIQ) calls for articles that address issues related (but not limited) to the following areas:
– International security and multipolarity; – Globalization and international security in the developing world; – Conventional and non-conventional security challenges in the developing world – Imperialism, foreign interventions, and terrorism; – The domestic and international sources of terrorism inhibiting the development of developing countries; – Mechanisms and cooperation initiatives developed by developing countries to address foreign interventions, terrorism, and other security problems; – The Belt and Road Initiative and security cooperation; – Regional security cooperation in Eurasia (e.g. the Shanghai Cooperation Organization, the Collective Security Treaty Organization); – Alternative diplomatic mechanisms such as the Astana Partnership over Syria; – Policies individually developed by developing countries against ethnic separatist and religious fundamentalist terrorism.