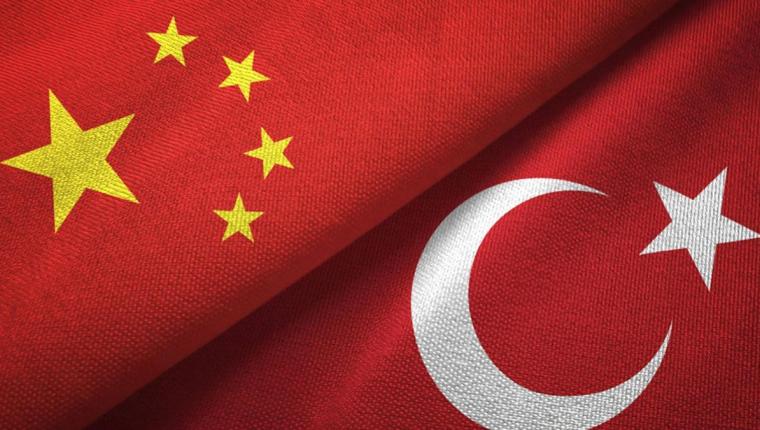 The year of 2021 coincides with the 50th anniversary of the establishment of diplomatic relations between the Republic of Turkey and the People's Republic of China.
In this context, Belt and Road Initiative Quarterly (BRIQ) is currently seeking submissions for a special issue on relations between Turkey and China, on the occasion of the 50th anniversary of the establishment of diplomatic relations between the Republic of Turkey and the People's Republics of China.
The peoples of the two countries sharing a common history are among the pioneers of the oppressed world's rebellion against imperialism at the beginning of the 20th century. The Turkish and Chinese revolutions left their mark on the era with their breakthroughs in line with the principle of "countries want independence, nations want liberation and the people want revolution".
Today, while the Atlantic system along with its ideology, neo-liberalism, and American hegemonism is collapsing, the Republic of Turkey and the People's Republic of China are rising to take the leading roles in the world order forming by the developing world countries.
Representing the developing world, Turkey and China share common demands consisting of the principle of equal relations between countries, a shared development, and a fair world order. These two countries at the western and eastern edges of Asia also play a leading role in the Belt and Road Initiative, where these demands are embodied. In the Belt and Road Initiative, which started with the suggestion of the People's Republic of China and developed with the direct contribution of the participating countries, Turkey is a key country with its position as a bridge connecting three continents.
Based on the context depicted above, BRIQ calls for academic articles, essays and book reviews that address issues related to diplomatic relations between two countries and potential cooperation for improving relations among the BRI countries with the leadership of Turkey and China:
-The 50-year course of relations between Turkey and the People's Republic of China.
-Potential programmes to develop political, economic, and cultural cooperation between the two countries.
-Recommendations for promoting the existing cooperation between developing China and Turkey within the scope of the Belt and Road Initiative.
- Studies on opportunities for the joint struggle between China and Turkey against the Atlantic system and hegemonism.
- Based upon both countries' experiences on struggle with terrorism, the potential ways of improving cooperation areas on domestic and regional security.
Deadline for paper submissions: October 15, 2021
Journal Information and Submission Guidelines
BRIQ (Belt & Road Initiative Quarterly) is a scholarly journal of international politics, economy, and culture.
Belt and Road Initiative Quarterly (BRIQ) features a broad range of content, from academic articles to book reviews, review essays, interviews, news reports, and feature articles.
The Editorial Board can issue calls for papers for special issues and invite authors to contribute manuscripts; however, it also welcomes unsolicited submissions.
Submissions are invited in English or Turkish. All submissions are to include a short biography (150-word limit) and should be sent as Microsoft Word attachments to briq@briqjournal.com . Articles or other content that have been previously published or are under review by other journals will not be considered for publication.
BRIQ follows American Psychology Association style (6th edition, https://www.apastyle.org) and uses American English spelling.
BRIQ uses a double-blind review process for all academic articles.
Academic articles should be between 5,000 and 9,000 words in length, including abstracts, notes, references, and all other content. Please supply a cover page that includes complete author information, and a fully anonymized manuscript that also contains an abstract (200- word limit) and 5 keywords.
Book reviews should not exceed 1,000 words; review essays covering two or more works can be up to 3,000 words.
News reports consisting of brief analyses of news developments should not exceed 1,500 words; feature articles combining reporting and analysis can be up to 3,500 words.
Please contact the Editorial Board for interview proposals.
https://briqjournal.com/en